About Us
About New Orleans House
Our slogan is PLAY WHERE YOU STAY. The New Orleans House is the only gay all-male guest house on Duval Street. We are located in the heart of Old Town Key West, so you will be just steps away from everything Key West offers. Enjoy the exciting nightlife as well as many different kinds of entertainment. Our guests start their day with a continental breakfast served on the Grand Balcony overlooking Duval Street. Then, it's time to bask in the sun on the private sun deck overlooking our pool and hot tub (restricted to Men Only*). Our pool-side garden bar is open to the public, as well as clothing-optional and restricted to men only*. Some of our guests stay in rooms located above the Bourbon Street Pub, which is where all of the action takes place! Here, the party goes on until 4:00 AM. Please bear in mind that some of the rooms at the New Orleans House are located above the dance floor (quieter rooms are available. If you prefer a quieter room, please advise us when making your reservation). The Bourbon Street Pub hosts many different parties with live entertainment throughout the year. This is where you'll find the best male dancers in all of the Florida Keys and so much more. Gay Key West's Original and Only Video Bar BOURBON STREET PUB featuring the "Men Of Bourbon" Nightly, Live VJ's, Live Shows, 5 Bars, "MALE ONLY" Clothing Optional Garden Bar with Pool & Jacuzzi. Fantasy Fest and New Year's Eve reservations are not bookable on-line. Please call the Guest House directly for availability and deposit requirements. There is a 60- day cancellation requirement and a 5-night minimum stay requirement for both festivities. Our front desk representatives will be glad to assist you in booking during these events.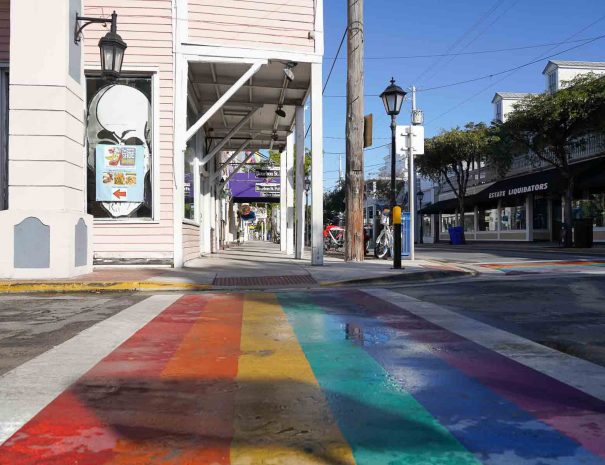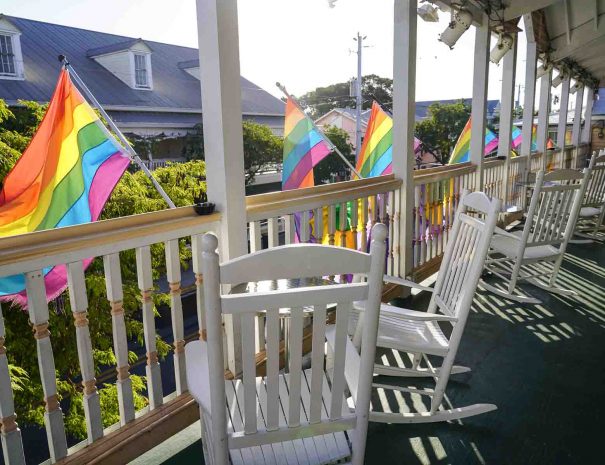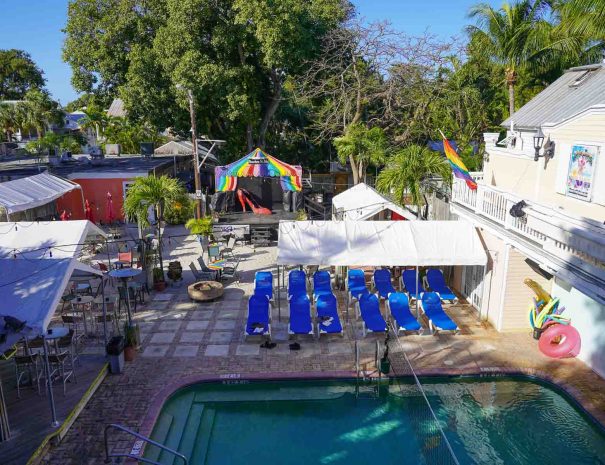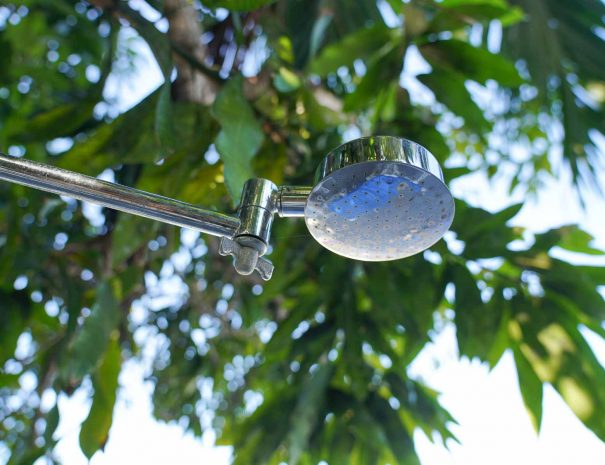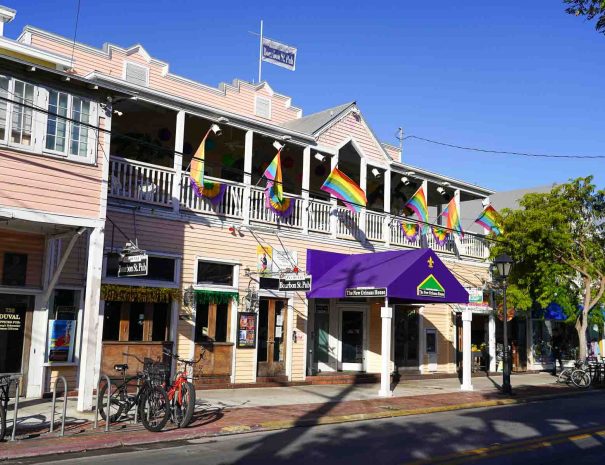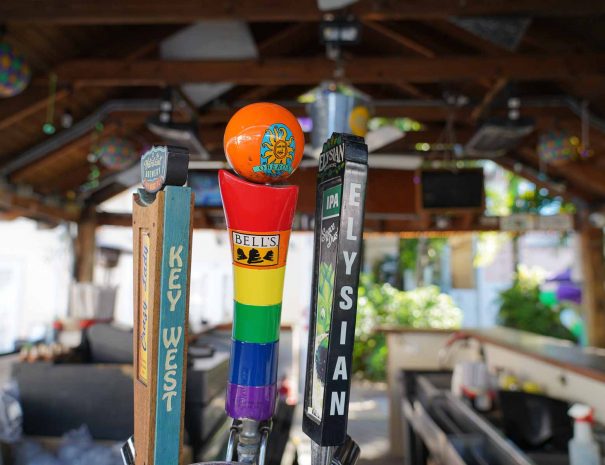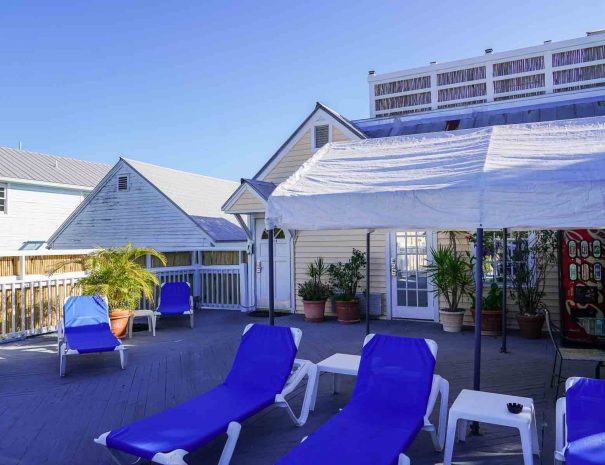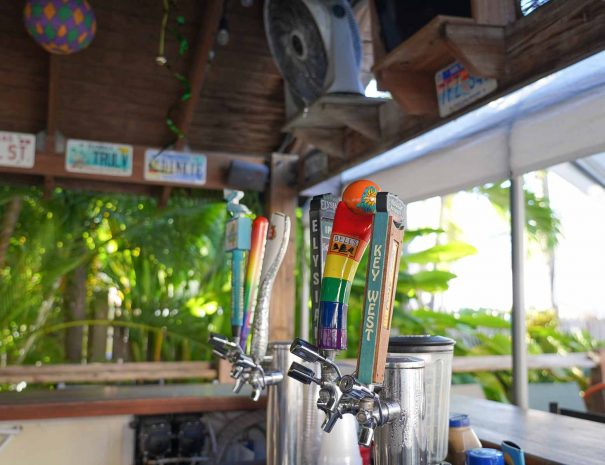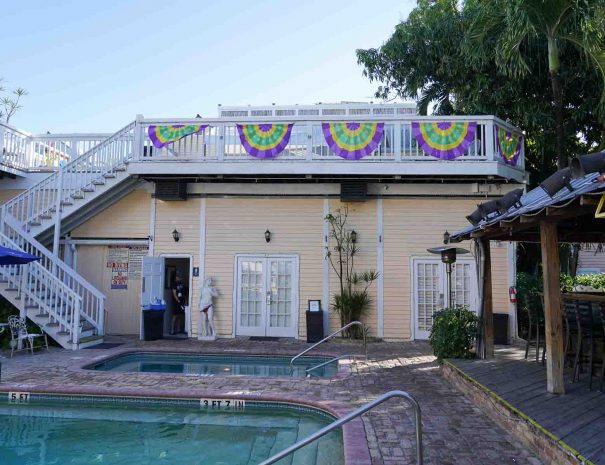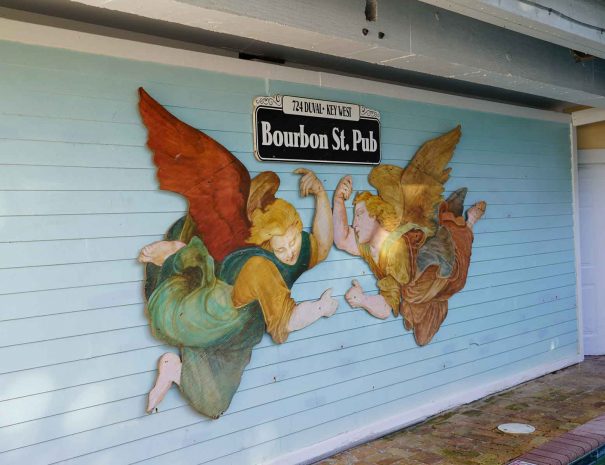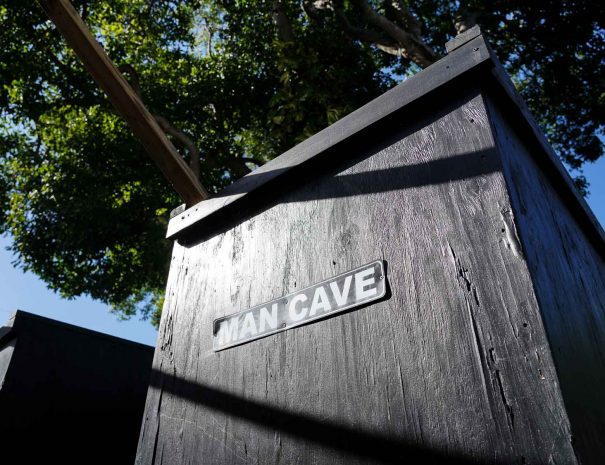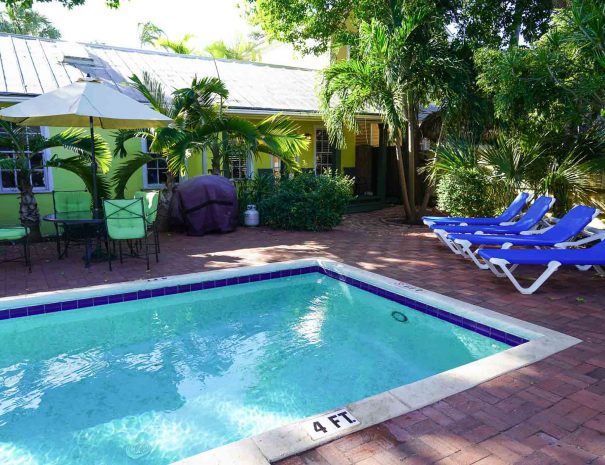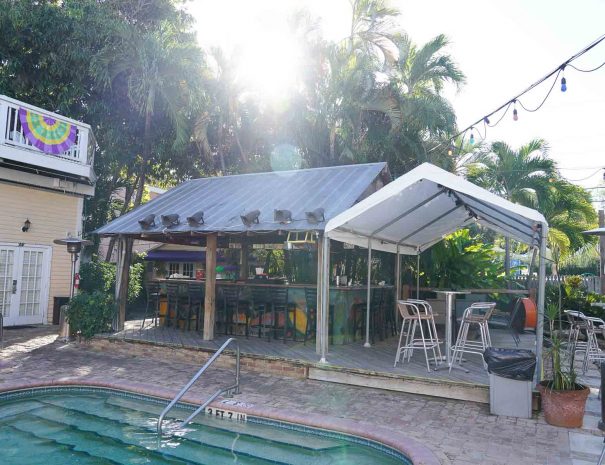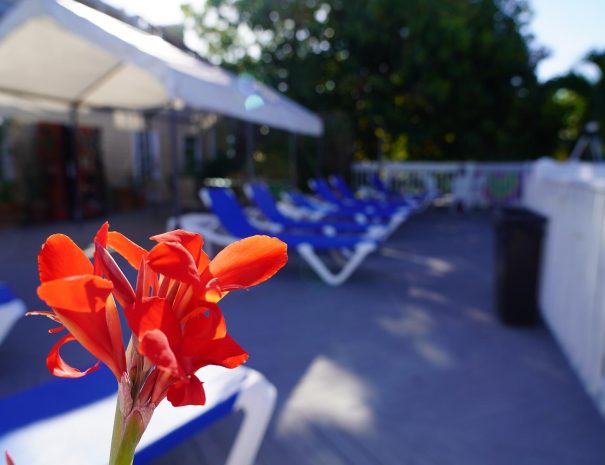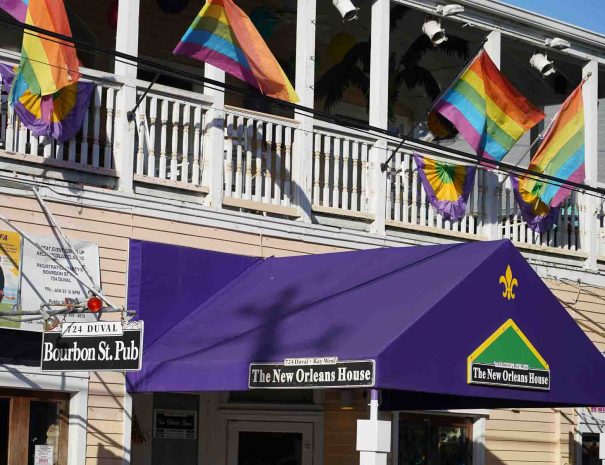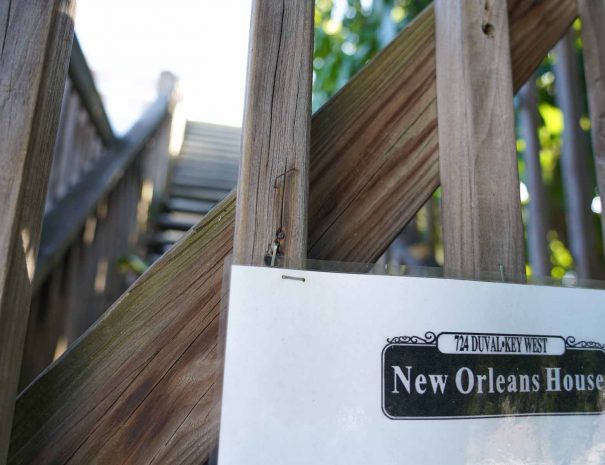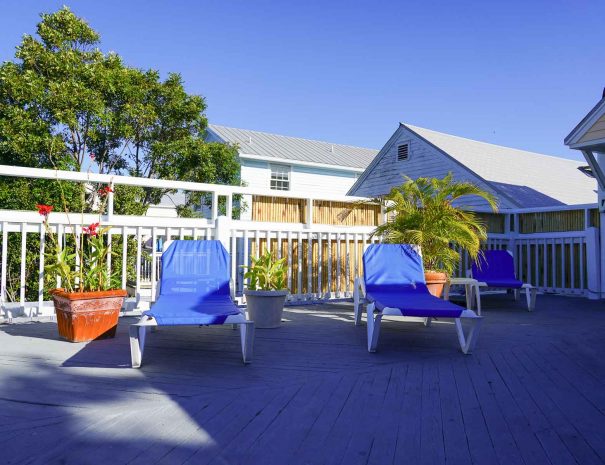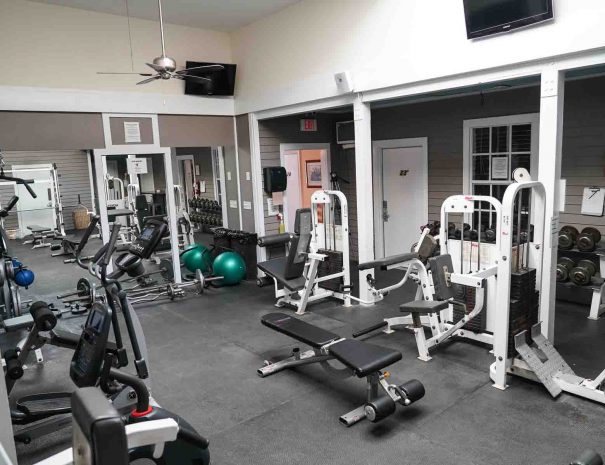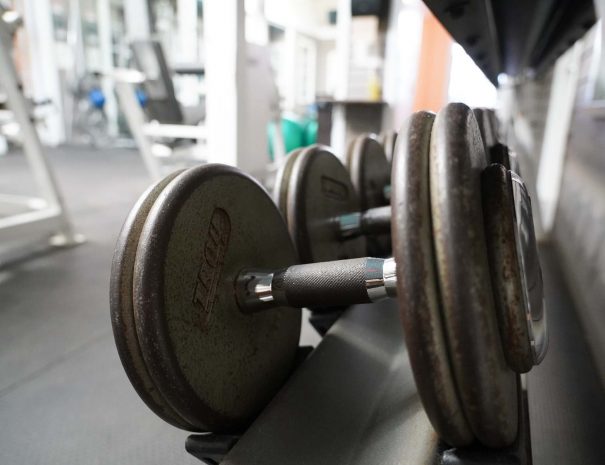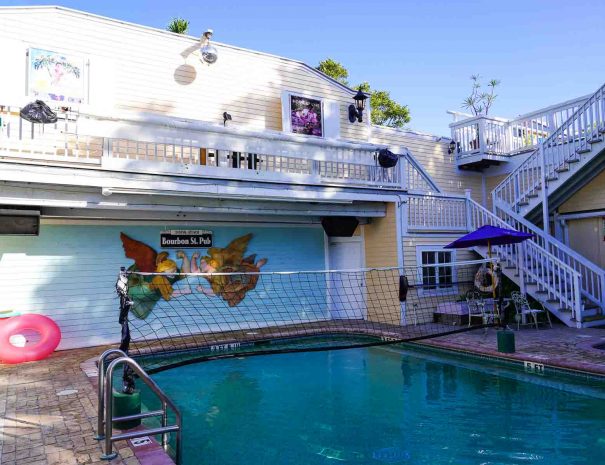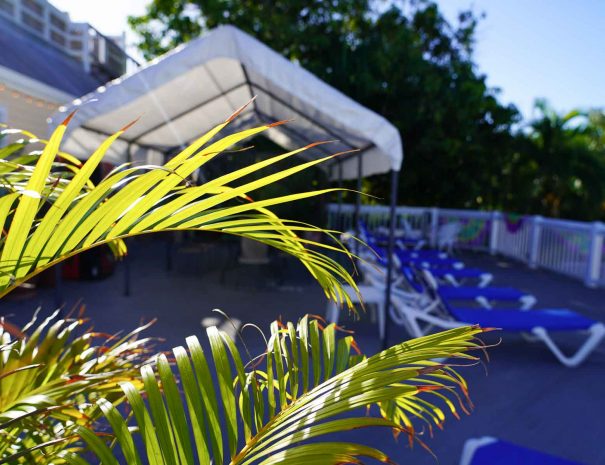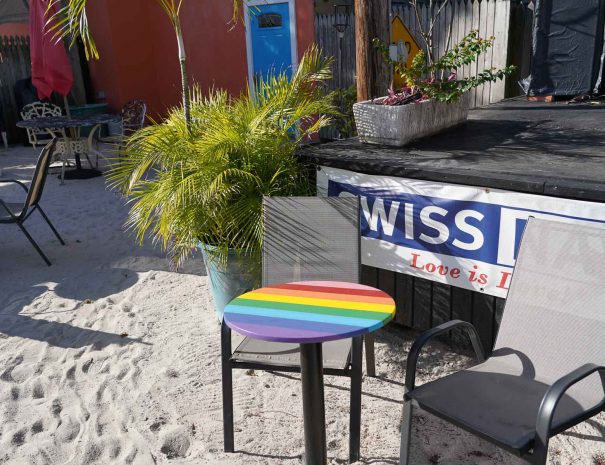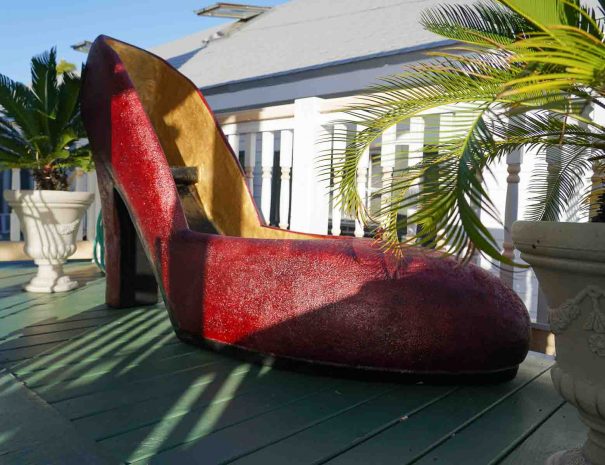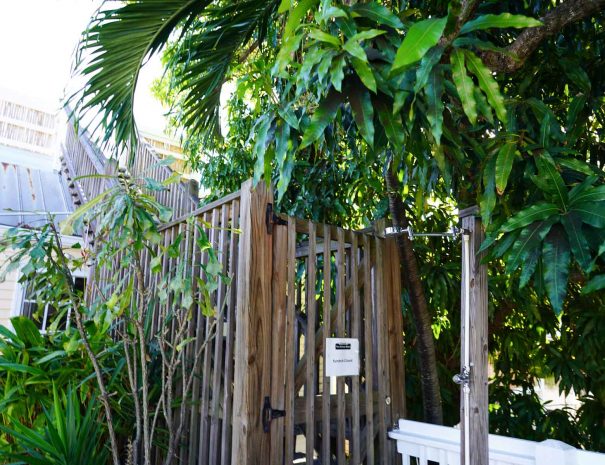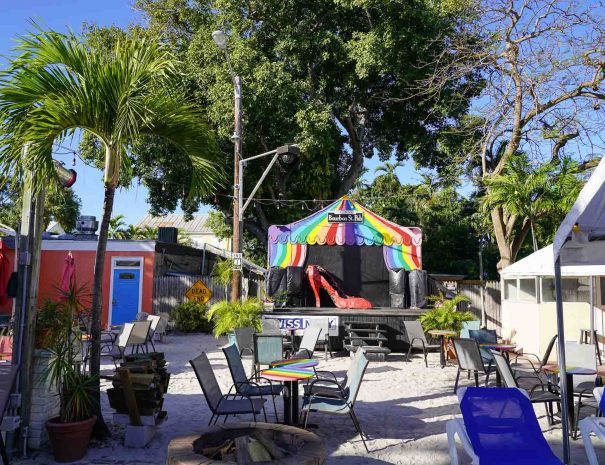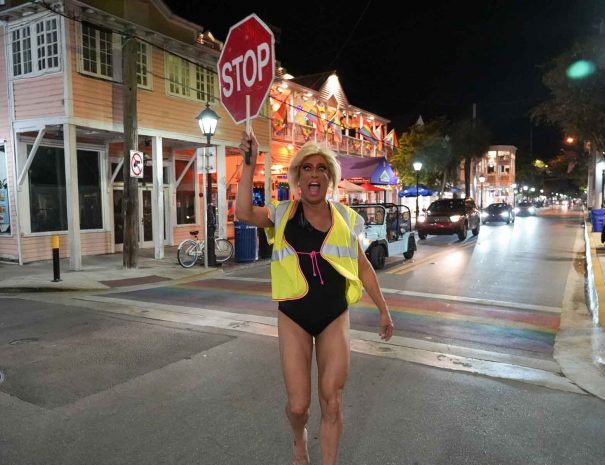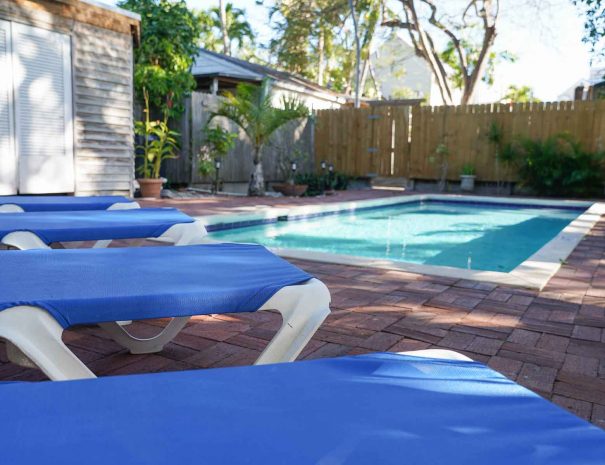 Policies
Room rates are based on double occupancy. Florida law prohibits more than 2 people per bed. Rooms with 2 beds may have up to 4 people for an additional charge of $25 per extra person, per night. Rates listed do not include 6% state sales tax, 1.5% county sales tax, 5% county hotel tax, and 5% resort fee. Cancellation Policy: Cancelled reservations will receive a refund of the deposit less a $20 processing/cancellation fee. Cancellations received with less notice than stated in the chart will forfeit the deposit. Trip Insurance: New Orleans House suggests that you purchase trip insurance. We cannot issue refunds for delayed arrivals regardless of the reason nor can refunds be issued for shortened stays. Parking: Limited parking is available in the lot located on the corner of Petronia Street and Shavers Lane for a small fee of $10 per day. Google Maps link. This lot is run by Asta Parking and is open to anyone who wishes to park there while visiting Downtown Key West. As such, we cannot guarantee you will find a parking spot immediately upon your arrival. Please see a Front Desk Agent for a discount code before paying for parking in this lot. Also, please note that we do not have parking available during Fantasy Fest week and we have limited parking during Pride. Smoking: Smoking is not permitted in any room or any indoor areas. Smoking IS permitted on the grand balcony, sundecks or by the pool and garden bar. There is a $300 cleaning fee for any guest room that has evidence of smoking. Guests: Adult males 18 years of age or over only. Check-in: Check-in any time - rooms guaranteed ready by 3:00pm. Check-out: Checkout by 11:00 am. Housekeeping: Housekeeping service is available from 10am until 2pm daily. Rooms with "Privacy Please" signs will not receive service (but feel free to see the Front Desk attendant for fresh towels if needed). Pets: We are unable to accept pets at this time. There is a $200 cleaning fee for any room that has evidence of a non-service animal. Noise: Some rooms are located directly above the Bourbon Street Pub. Music can be heard in these rooms until the bar closes at 4:00 am. If you are concerned about noise, please inquire about some of our quieter rooms.
The wild beauty of the West Coast
Aenean hendrerit maximus aliquet. Pellentesque interdum odio dui, vitae eleifend nibh aliquet ac. Vestibulum ante ipsum primis in faucibus orci luctus et ultrices posuere cubilia Curae; Nunc diam lorem, condimentum non justo quis, suscipit mattis felis. Vivamus cursus tortor in maximus lacinia. Etiam rhoncus finibus lorem sit amet ullamcorper.